Instant black tea is a sort of tea powder that can be easily dissolved in either hot or cold water or milk to easily make a cup of tea. This is obtained by extracting liquids from fresh tea leaves or fermented ones. With our fast-paced life, instant beverages have become an inevitable requirement. BlueBerry Agro offers the best instant black tea powder i.e. black tea extract that will help you caprice your all day long caffeine need. With the aid of our modern and state of the art technologies, BlueBerry Agro being the best black tea extract manufacturers in India will offer everything for your needs.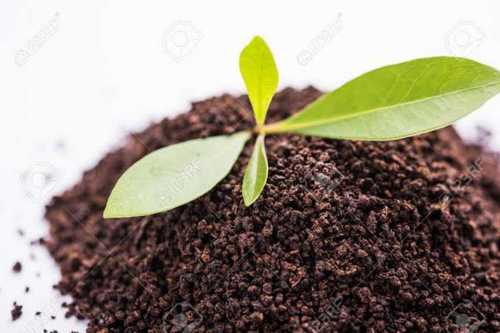 This instant black tea powder is attuned with your fast-paced life and also contains the health benefits of regular brewed tea.
Our instant black tea will contribute to your daily antioxidant intake and thus help you to boost immunity and keep you healthy. Not only boosting immunity, but our instant black tea will also aid in freshening up and cleansing your body of pollution and provide an extra dose of energy.
It's a known fact that tea reduces the risk of various heart conditions. It helps to control the cholesterol level and also dilates the blood vessels to aid in the easy passage of body fluids. Our instant black tea gives the best of both worlds; provides you with all the benefits and also is not time-consuming.
Make tea according to your palate
The instant black tea powder allows you to make tea according to your taste, just dissolve the desired quantity of black tea powder in water. Instant black tea can also be paired up with other condiments (ginger/lemon) to make it any functional tea or dissolved in cold water to make an iced tea; BlueBerry Agro caters for every palate.
Tea, without any addition of any sugar or sweeteners, is very low in calories and thus is an appropriate beverage for those who are on diet. This product will surely add to your dietary requirements.
Other than all the above-mentioned health benefits, instant black tea also has the following features.
Using black tea powder rather than tea bags helps you to

reduce waste

. You don't need to worry about the proper disposal of teabags.

With our instant black tea, it is possible to

make iced tea

on the go; just add the powder with chilled water and ice cubes and you are good to go.

Using black tea powder helps you to

save time

as you can simply dissolve it in hot or cold water. It saves you the time as required for brewing tea leaves.
BlueBerry Agro's instant black tea caters for every need. Through our modern technologies, we created the black tea powder that blends seamlessly with either milk or water, hot or cold. Our team gives sheer attention to the quality and by using innovative technologies we strive to meet all our quality guidelines and make your tea experience pleasant.
Reduces dark circles, black heads and aging signs.
Covers open pores and marks on the face.
Provides a glow to the face.
"The essense of all beings, the essense of earth is water, the essence of water is plants, and the essence of plants is the human being."