Hot Water Soluble Instant Tea
How would it feel if you want a hot beverage recently and you just get it in 3 mixes? Yes, hot water soluble instant tea not only gives you best in taste but its aroma can give your nose a bliss. This great combination of distinctive taste and tempting smell can bring paradise at your own place. BlueBerry agro serves you the best variety of tea from the tea gardens that are all required to make your day a super one. We give the tea lovers a great perfection of Hot Water Soluble Instant Tea that is produced at the best environment with is highly proficient skills and techniques. BlueBerry agro strives to offer it's customers a mesmerizing experience of tea, long-lasting memory of its traditional fragrance in just one sip of their best hot water soluble instant tea.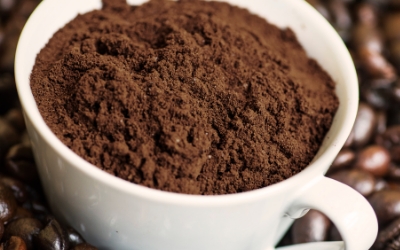 Grown with Dedication- Hot Water Soluble Instant Tea:-
The tea here is prepared with great dedication, delicateness, and extra care. The preparation starts with plucking the finest leaves from the tea farms. Significant care of cleanliness and transportation is taken while transporting it from gardens to the factory. Later the tea leaves are processed, are crushed and juice is pressed out which then is fermented under specified conditions and that all is done by our highly trained professional experts. It's all done to give you an exotic and authentic taste of your tea. BlueBerry agro promises you to give the flawless blend and traditional taste of its hot water soluble instant tea by their modern technology and techniques.
Benefits of BlueBerry's Hot Water Soluble Instant Tea:-
Remedy for Stressful Day:-
Hot water soluble instant tea serves you as the biggest remedy for releasing stress. Filled with high antioxidants it helps your mind to be healthy, fresh, and active for a long time.
If you are a health-conscious person then this hot water soluble instant tea is best for you, as tea without any added sugar contains only about two calories as well the hot water can make it an elixir.
The ones who do not drink caffeinated drinks or have less caffeine tolerant you must be happy to know that hot water soluble instant tea contains the lowest level of caffeine in comparison to other drinks.
Flavour lies in Your Hands:-
With hot water soluble instant tea it is very easy for you to make your tea as strong or as light as you prefer. All you need to do for changing the taste is adjusting the amount of tea you are mixing.
Best Instant Tea In The World:-
BlueBerry agro produces the finest composition of tea and leads the enticing and tempting Hot Water Soluble Instant Tea at the most affordable prices for their costumers as they serve you the best.
Gift yourself the tea crafted in hands of delicate expertise and give yourself a legacy in each sip of our Hot Water Soluble Instant Tea. Buy now!
Reduces dark circles, black heads and aging signs.
Covers open pores and marks on the face.
Provides a glow to the face.
"The essense of all beings, the essense of earth is water, the essence of water is plants, and the essence of plants is the human being."