All over the world coffee is one of the most consumed beverages after water. Almost every person begins their day's chores with a cup of hot brewed coffee. This aids to provide energy. But after waking up, almost every person also feels lazy to make a cup of coffee for themselves. BlueBerry Agro came with a solution to this with the coffee premix sachets. BlueBerry Agro by using the best technologies provides you with these coffee premix sachets that will give you the authentic roasted freshly brewed feel that too without time-consuming. All you have to do is mix it with hot water or milk, and your coffee on the go is ready as these sachets are made using high-quality coffee granules, milk solids, and sweeteners.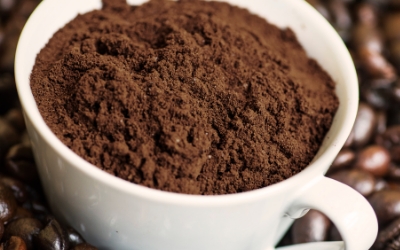 The coffee premixes are well balanced and fragrant that adds finesse to the overall coffee experience. BlueBerry Agro endeavours to provide the best quality coffee premixes that ought to be delectable to a wide range of palates. These coffee premix sachets not only save time but also provide certain benefits that one can hope for while having coffee.
Caffeine helps you to book the levels of energy for your day's chores and liven up your nervous system. The coffee premix sachets are manufactured with precision to help you rejuvenate your taste buds and freshen up your day. All this can easily be achieved with our coffee premix sachets and that too without investing too much time.
Appropriate for any time.
Our well-finessed coffee premix sachets are perfect for consuming any time of the day and not just restricted for consuming in the morning. Since it takes less time, it is ideal for mitigating your coffee cravings anytime and anywhere.
Coffee increases your metabolic rate thereby facilitating your fat burn process.
Accentuates the body's overall performance.
Coffee helps to rejuvenate your nervous system that thereby increases the body's overall functioning by making you more attentive and active. Since it enhances the nervous system it also aids in enhanced performance of brain cells, which reduces the risk of brain diseases in the long run. And to think you can achieve this instantly within minutes is quite a win-win situation.
Coffee is another good source of the necessary antioxidants as required by one's body. A person, who doesn't drink tea, can easily opt for coffee to serve the same need. BlueBerry Agro coffee premix sachets give you the authentic roasted flavour along with all the necessary antioxidants and nutrients.
The BlueBerry Agro provides perfect texture and rich flavors coffee granules that come in handy packaged sachets for any time use. These coffee premix sachets are the best of quality and manufactured keeping in mind the wide delectable palates of coffee lovers.
Reduces dark circles, black heads and aging signs.
Covers open pores and marks on the face.
Provides a glow to the face.
"The essense of all beings, the essense of earth is water, the essence of water is plants, and the essence of plants is the human being."