Cardamom and tea are a match made in heaven. Cardamoms are predominantly used in Indian and Middle-Eastern cuisines and also in beverages like tea and coffee. Like tea leaves, cardamom also has many health benefits which accompanied by tea leaves makes these benefits ten-fold. But preparing cardamom tea from scratch is time-consuming. Here in BlueBerry Agro., with the help of innovative machinery and technologies, we strive to succumb to every need of customers. Thus, for you to save time and energy, we bring you the cardamom tea premix. Cardamom has a sweet slightly overpowering flavour, but here in BlueBerry Agro, this cardamom tea premix is well balanced with all the health benefits along with a subtle cardamom flavour for your refreshment.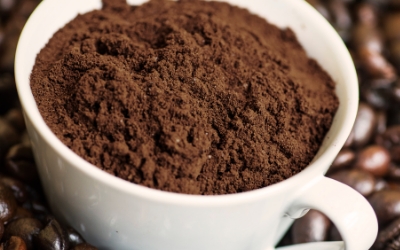 Thus, not only this cardamom tea premix is time-saving but also contains benefits that may be as follows.
The cardamom tea premix already comes well balanced. You just need to dissolve this premix in hot water or milk and thus save hours spending in the kitchen to make one cup of cardamom tea. This tea can also be drunk when cold.
Cardamom also provides for certain antioxidants and other minerals of our body. Thus when paired with tea, these nutritional elements along with those of the tea get passed onto our body which proves to be beneficial in the long run.
The cardamom tea premix also aids in solving bad breath. This also acts as an anti-inflammatory agent that helps to rejuvenate your skin and also scalp thereby aiding the growth of strong lustrous hair.
Cardamom tea is beneficial to provide relief in the flu. So, when down with the flu and you have no energy to undergo the long process of making cardamom tea, comes to rescue the cardamom tea premix. It helps to cure headaches, sore throat and to some extent also aids in the proper movement of blood thus reducing inflammation.
Active components of tea and cardamom when punched together in the form of cardamom tea helps to detox your body. These components help to flush out the metabolic waste that circulates in our system thereby reducing bloating and also reduces the water retention tendency of tissues which ultimately aids in weight loss.
Beneficial for heart/kidney.
Cardamom tea also helps to relieve blood pressure thereby reducing the risks of heart diseases. It also helps to reduce blood sugar levels thereby proving to be beneficial for the kidney as well.
We at BlueBerry Agro, strive to provide you with the best quality products, where the cardamom tea premix is nothing else. The well-equipped team along with the best technologies brings forward without hampering its health benefits, the best, well-balanced, refreshing cardamom tea premix that provides you with the energy and refreshment on the go.
Reduces dark circles, black heads and aging signs.
Covers open pores and marks on the face.
Provides a glow to the face.
"The essense of all beings, the essense of earth is water, the essence of water is plants, and the essence of plants is the human being."