Arabic Instant Coffee
Tell us what you like, and we shall make that for you…
Premium Quality Arabic Instant Coffee
Arab coffee is famous for its superior flavours and class apart taste. The aroma and blend of Arabic instant coffee ensure sheer delight. BlueBerry brings to you some of the best intricately crafted Arabic Instant Coffee. Our Arabic coffee is a great combination of special taste and alluring fragrance. The distinct palate of our coffee is sure to mesmerize you and offer you the delightful taste of traditional Arabic coffee. BlueBerry Agro uses the best combination of technology and techniques to get the sheer perfection in our coffee. The amazing texture, fragrance, and solubility add more sophistication to this coffee. BlueBerry Agro strives to offer some of the best quality premium Arabic instant coffee to meet the caprice of the drinker.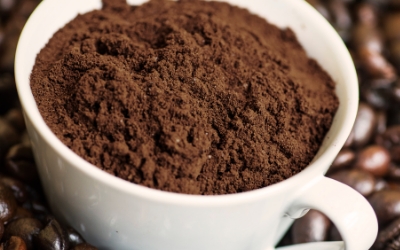 Refresh, Rejuvenate, and Boost Your Energy
Our Arabic Instant Coffee is made with precision to help you refresh your taste buds and freshen you with every sip. The amazing blend of mixtures such as saffron, cardamom, special authentic Arabic herbs and coffee provides a blast of flavours at all times. The Arabic Instant coffee helps you to invigorate yourself and book your energy levels as well. The Arabic instant coffee can be consumed at any time as per your convenience. 
Ideal for All Occasions
The Blue Berry Agro Special Arabic instant Coffee is ideal for all occasions. So whether it is a small gathering, a casual chat with your friends you can just indulge in this wonderfully crafted coffee seamlessly. The Arabic Instant Coffee is ideal for those looking out for strong flavours and an unusual drink. The herbs and saffron add a touch of royalty to this coffee and enhances its appeal optimally. The Arabic instant Coffee from blueBerry Agro is power-packed with the goodness of nature and some of the best ingredients. 
Features of Arabic Instant coffee:
Rich taste: Our Arabic Instant Coffee has a rich and amusing taste that is sure to revive your taste buds.

Flawless Texture: The BlueBerry Agro Arabic coffee has perfect sized granules and that blends seamlessly with milk and water and offers you great taste.

Superior Quality: We at Blue Berry Agro, give utmost attention to the quality of our products. We make sure all our products are crafted using the best of technology to meet all our quality parameters. 

Modern Packaging: The exquisite packaging of

Arabic instant coffee

not only enhances its aesthetic appearance but also ensures the taste and aroma of coffee are retained for longer. 
5. Minimum Preparation time: The Arabic Instant Coffee does not require much preparation time. The high solubility of coffee facilitates the blending of the coffee and ensures to get perfect flavours of Arabic instant coffee.
Click here to know more!
Coffee is the best thing to douse the sunrise with…