Agglomerated Instant Coffee
Tell us what you like, and we shall make that for you…
Gourmet Agglomerated Instant Coffee
Welcome to BlueBerry Agro! We are one of the finest suppliers of superior quality coffee. Proudly known as the coffee paradise, BlueBerry agro brings to you some of the best instant coffee from across the globe. Our refreshing and delicious Agglomerated Instant coffee is sure to mesmerize you with its authentic taste and perfect blend. The fine granules of this coffee seamlessly dissolve in milk/water and give us impeccable delight to your taste buds. At Blue Berry Agro, our constant endeavour is to use the right combination of modern technology and conventional techniques to offer class apart products that appease our customers.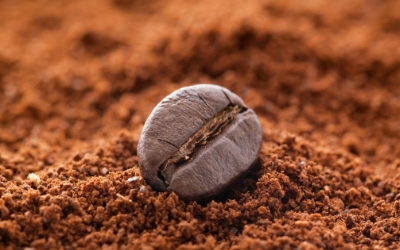 Crafted with precision- Agglomerated Instant Coffee
Blue Berry Agro follows a strict protocol to produce the best Agglomerated Instant Coffee. The process starts with selecting the coffee beans. Our experts are highly professional and select the best coffee beans from the yard. Post the selection of the beans we use state of the art spray dry technology to get the desired Agglomerated Instant Coffee. While spray drying the coffee we give optimum attention to the texture, flavours and taste of the coffee. We make sure the authenticity of the coffee is retained and the flavour is intact. Special attention is given to the aroma of the coffee. We strive to get the most elegant and sophisticated coffee for our esteemed clients and patrons.
Characteristics of Agglomerated Instant Coffee
Long Shelf life: One of the most distinctive characteristics of Agglomerated Instant Coffee is its durability. The Agglomerated Instant Coffee is packed with utmost agility to ensure its aroma and flavour is maintained. This coffee stays intact for many months and even years.

Less Oxidation: Since Agglomerated Instant Coffee is made using both free dried and spray dried method, it is less vulnerable to the oxidation process. This ensures the taste of the coffee stays uniform at all times.

Easy to use: Agglomerated Instant Coffee is very ergonomic and easy to use. It does not require using machines, pressure or filters to make an Agglomerated Instant Coffee. It can be prepared with minimal efforts just with the help of a few basic ingredients.

Highly soluble: The perfect sized granules of

Agglomerated Instant Coffee

give it a free flowability as well as solubility. The coffee instantly is highly soluble and blends perfectly.

Superior taste: The flavours of

Agglomerated Instant Coffee

are authentic. It has a peculiar mellow taste and smooth texture. 
The best Agglomerated Instant Coffee in the country
BlueBerry Agro brings to you opulent and flavoursome Agglomerated Instant Coffee at the most competitive price. Our coffee is intricately crafted using the best of technology and our expertise in this field. 
Now treat yourself with some of the best Agglomerated Instant Coffee and feel the splash of taste in every sip. Buy now!
Coffee is the best thing to douse the sunrise with…